Let Us Handle Your Next Move
FREE quotes

Track Your Shipment

in Real-time via Satellite

Moving, Storage and Auto Transport
Military Moving You Can Count On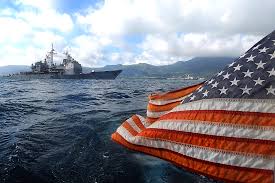 Navy Movers has been helping military men and women and their families for over 15 years with personalized moving services as well as convenient storage and automobile transport worldwide. We specialize in making secure moves happen quickly and we have moved thousands of military personnel to and from military bases as well as off base housing in states all across America as well as overseas. No matter where you need to go and how long you have to get there, we've got you covered from start to finish to ensure that your next move will be convenient and handled fast so that you will not have any downtime to prevent you from being where you have to be.
Our moving trucks and other equipment are all carefully maintained and up to date with GPS tracking installed so that you are able to keep track of your property as it is moved from one location to another. We also offer the best storage options nationwide and guarantee that all storage offered is secure and clean at all times.
Navy Movers has many options for moving whether you plan to pack on your own time or have us handle everything from packing all the way through delivery and getting everything unloaded and moved into the new place. We work fast and make sure everything is handled efficiently so that you will be moved in as fast as possible. We know that moving is stressful and our mission is to get you moved with as little stress as possible so that you can sit back and relax while we take care of everything.
We Offer:
Packing Services

Unpacking Services

Military Storage

Approved Military Moving Trucks

Moving Help

Full Service Moving Services

Military Discounts

Fully Insured Moving Services

Nationwide Storage

Door to Door Auto Transport
Here at Navy Movers we know that the military may have you make frequent moves and often, these moves have little notice at all. This is where we come in. We have the experience that you need to get everything taken care of lightning fast so that your move will be handled and you will be in your new home before you know it. We value the service that you provide to our country and we try to give back a little by offering you and your family the most competitive rates and the highest quality moving and storage services around.
We have the exact experience that you need when it comes to getting a household packed and loaded or having an automobile loaded and delivered. With drivers in all 50 states, we can get to you quickly so that you will not need to wait for days on end for a truck or movers to take care of your move. Whether you are being moved to a new state on the mainland or even to Alaska, Hawaii or to a country across the ocean, we have the moving services that you need and at a price that will not break the bank.
Get Started Today
When you have your move orders and want to get started all you need to do is fill out the free quote form on this page and an agent will be in touch quickly to get your quote and have your move started in no time at all.
Featured Testimonial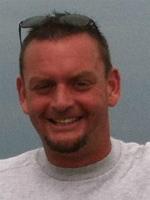 I could not be more pleased than I am with the services that Navy Movers provided when I had to move from Virginia to Hawaii and had to bring my family with me. They had everything packed really fast and my wife and I had very little that we had to take care of on our own. There is no way we could have made this move, and in such record breaking time, without the professional moving team and we are more than thankful for everything!
Thank you again for all that you do. Your services really eased my mind and took a great deal of pressure off when it was time to move.
Kyle Aldridge